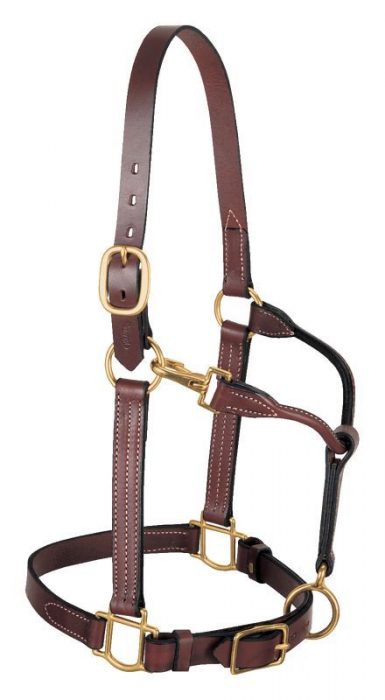 Weaver Adjustable Headcollar 1in
The Weaver Adjustable Headcollar is a beautifully finished leather headcollar with a throat clip for easy release.
In addition it has the best quality fittings and raised stitching detail.
A lovely, strong headcollar for traveling or shows.
Furthermore, this headcollar is compliant with BSJA rules.
1″ wide leather – Chestnut leather only.
Matching chestnut leather lead chain also available – extra long.
Product Code: WAH