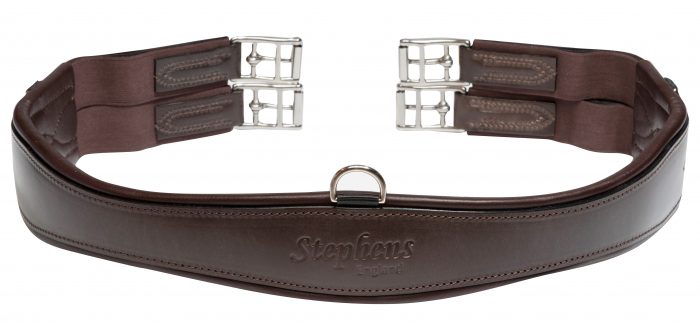 Stephen's Padded Balance Girth – Standard
Stephen's Padded Balance Girth
Stephen's Padded Balance Girth is made in England from best quality Hide. Standard width.
In addition, it is elastic at both ends and includes stainless steel fittings. Rings and buckles for your martingale or training aid.
Brilliantly accompanied by Sheepskin Girth sleeves.
Sizes 44″ – 56″ – Black or Havana leather available.