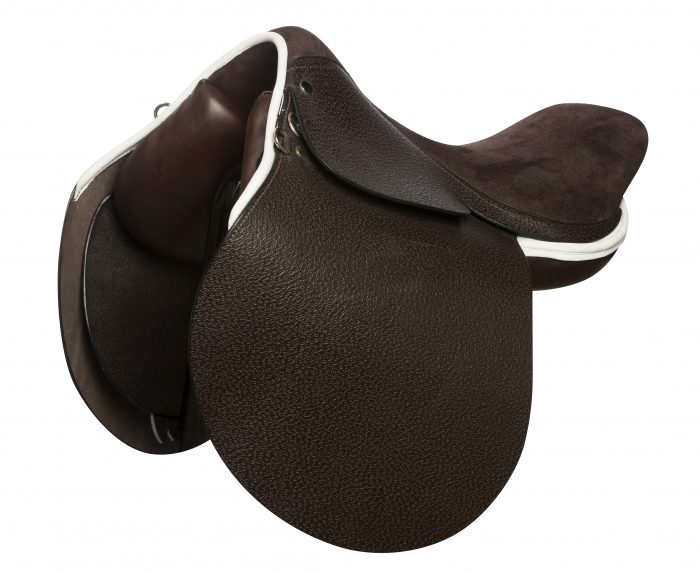 Stephen's "Gonzalito" Polo Saddle
Stephen's Gonzalito Polo Saddle
Stephen's Gonzalito Polo Saddle is endorsed and used by Gonzalito Pieres. Polo Rankings deem the ten-goaler, the fifth best player in the world. Most recently, he has won the 2015, 2016 & 2017 Jaeger Le-Coultre Gold Cup, and was pivotal in the design, production and feel of the new Stephens saddle, which has been christened the 'Gonzalito'.
"I really like the style and design. It sits very well on the horse's back, doesn't move and is very comfortable for both horse and rider. The light weight is a big bonus too," Gonzalito Pieres says of the eponymous saddle.
Additionally, Worldwide Tack's Managing Director Stephen Biddlecombe said the new product launch has followed intensive research and development. "The Havana brown saddle is British-made in Walsall, and is currently available in size 18"; it bears all the key tenets of the Stephens range, including high quality English craftsmanship twinned with a dedication to innovate where possible to improve the performance of both horse and rider," Stephen says.
Especially relevant, the Gonzalito has a classic wooden tree; the gullet of the saddle is wider than that found in most polo saddles. As a result, riders weight is more evenly distributed across the horse's back. This, twinned with efforts to reduce the weight of the saddle, eliminates equine spinal pressure.