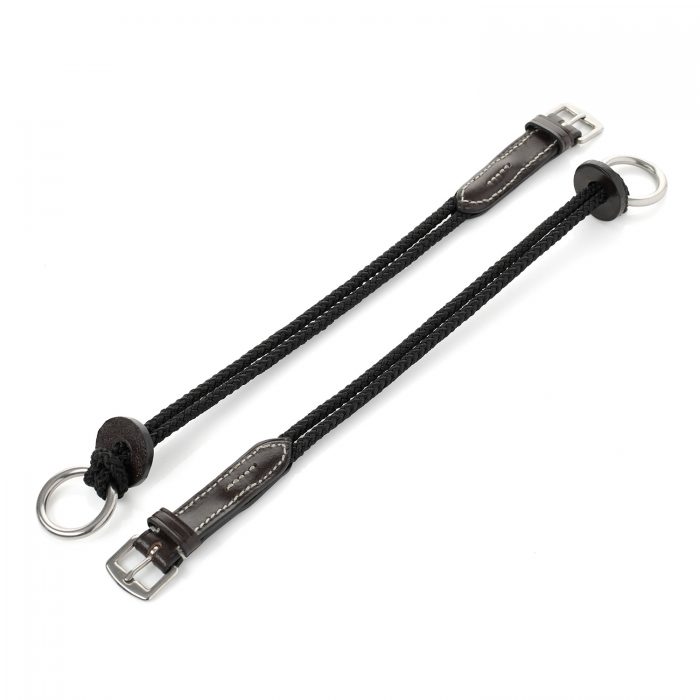 Polo Gag Cheeks, Nylon Cord 3/4
Polo Gag Cheeks, Nylon Cord
Nylon Polo Gag Cheeks are smooth running and havana leather to blend in with the rest of your tack.
These have a unique fitting system so that the bit and reins are easily removed.
Stainless Steel fastenings, SOLD AS A PAIR
One Size only – Havana to match all the Polo leatherwork.